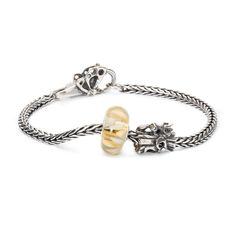 NOTE: The bracelet size includes the length of the clasp (~2cm)
Have stories to tell, not things to show. Stay curious of the world around you.
This Sterling silver bracelet is decorated with the glass bead Warm Breeze and the silver bead Ratatoskr. Fasten the bracelet with the Dancing Butterfly Lock. This piece is part of the Autumn collection 2018. The collection revolves around the need for travelling and adventure.
Item No.:

Curious Minds Bracelet

Weight: 12.23 g
Main Material: Silver 925