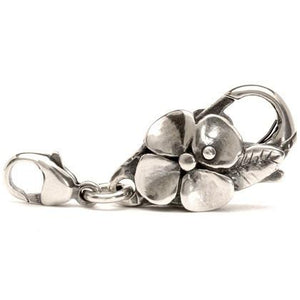 A single flower from the bead Hydrangea has inspired the creation of this beautiful lock.
This is a longer double lock, which means the bracelet will be looser. If this is undesirable, choose a bracelet 1 cm shorter than you would otherwise wear.

Use of this lock for leather bracelets is possible, but not recommended.
Designer: Søren Nielsen