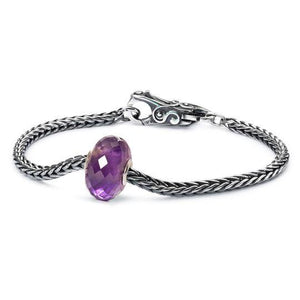 NOTE: The bracelet size includes the length of the clasp (~2cm)
This stunning combination is the perfect gift for that special someone!  Select the exact size bracelet.  Use Trollbeads bracelet our sizing guide.  Also, Trollbeads bracelets can be exchanged at any time for a different size (only pay shipping).     
The set includes the soft wind of change clasp, Amethyst stone bead, and sterling silver Trollbeads bracelet.